Jaquar Kubix Prime: A Faucet with a new design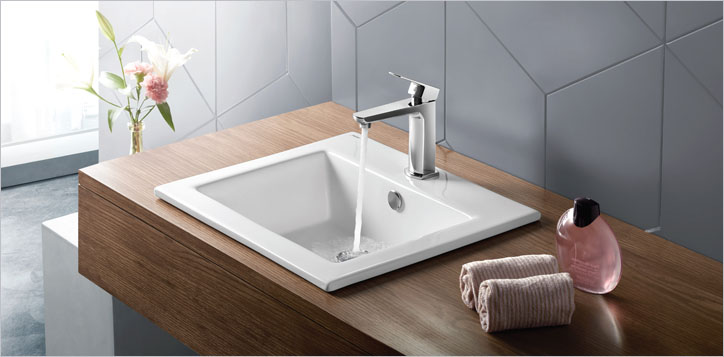 If you are wondering what kind of faucet you should choose for your bathroom, Jaquar brings you the Kubix Prime, which gives a solution to all your requirements. It is a stunning new design that demonstrates how a classic form can evolve into contemporary silhouette. Its slimmer lines celebrate a 21st century aesthetic that walks the minimalism talk, and yet retains its hold on the centre stage with an unmistakable presence in the finest of bathrooms, complemented by the effortless performance of its role.
Combining functionality with looks:
If you select Jaquar Kubix Prime, you do not have to choose between looks and functionality. The Kubix Prime is high on aesthetics but that does not mean that it has left any stones unturned on providing the features. The Kubix Prime's aerators integrated with honeycomb structure give protection from lime build-up and provide a soft flow of water. Its wide-angle lever provides increased comfort and flawless smooth operation. The cartridges of Jaquar Kubix Prime are tested 5 lakh times to ensure higher longevity. High plating thickness of Nickel 10 microns & chrome 0.3 microns provides tolerance in extreme climate and water conditions. The faucets work smoothly at high temperature (up to 85 degree) and wide pressure conditions (0.5 to 5 bars).
Great features, advantages, and benefits:
The next generation design, the round edges that perfectly match with straight line and optimised spout length is behind the great looks and performance of Jaquar Kubix Prime. The main advantage of the sleek design with a long spout is its compatibility with almost all types of basins. The customer is largely benefitted because of its ease of use. The Kubix Prime comes with an unmatched warranty of up to 10 years.
Large Variety: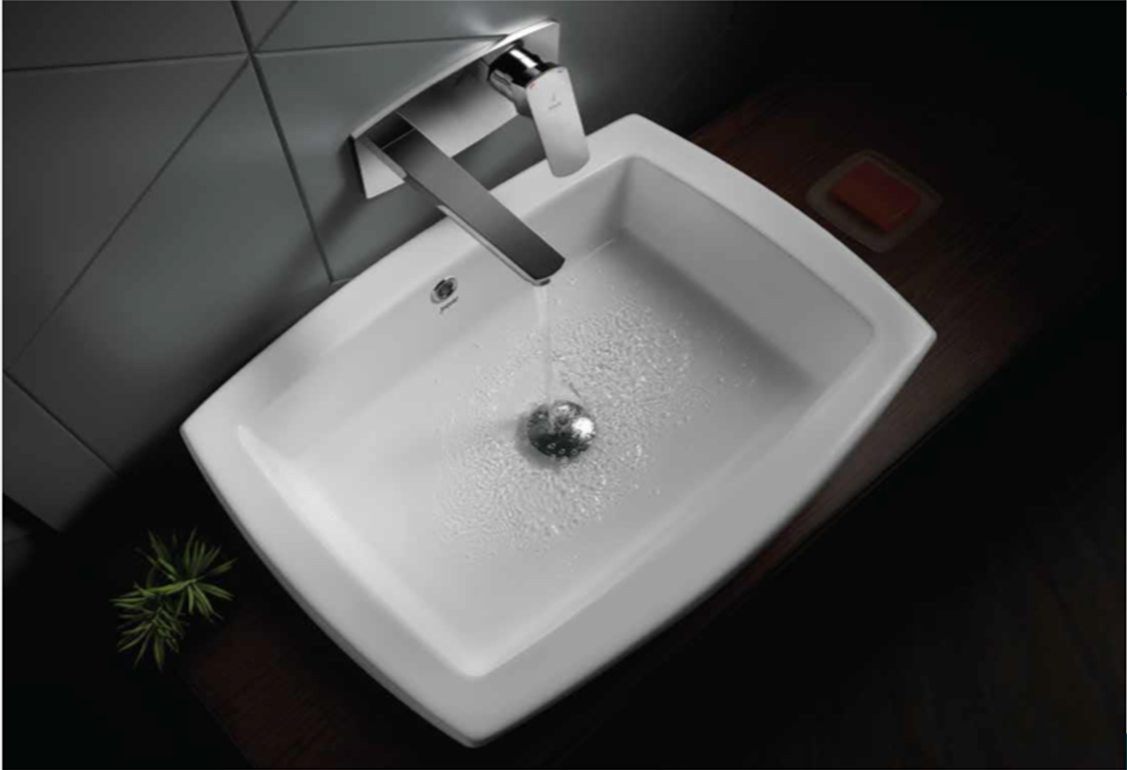 A large variety of faucets are available under the range of Jaquar Kubix Prime. The various categories that are covered are basin mixers with & without Pop-Up Waste, single lever Tallboy, single lever wall mounted basin mixer, single lever wall mixer for hand shower, single lever diverter, single lever shower mixer, bathtub spout, bathtub spout button attachment, Pillar Cock, Pillar Cock Extension Body, Bib Tap, two way bib tap and angular stop valve. Jaquar Kubix Prime is available in nine different color: antique bronze, antique copper, black chrome, black matt, gold dust, full gold, graphite, stainless steel and white matt.
Price Benefit:
Jaquar Kubix Prime faucets are aggressively priced and have a price advantage of from 30 to 89 percent compared to its competitors. The benefit comes along with high quality, great looks and a wide variety that makes the Kubix Prime an attractive buy.
The Complete Kubix Prime Range